Welcome Home
Hope Church, Dawlish.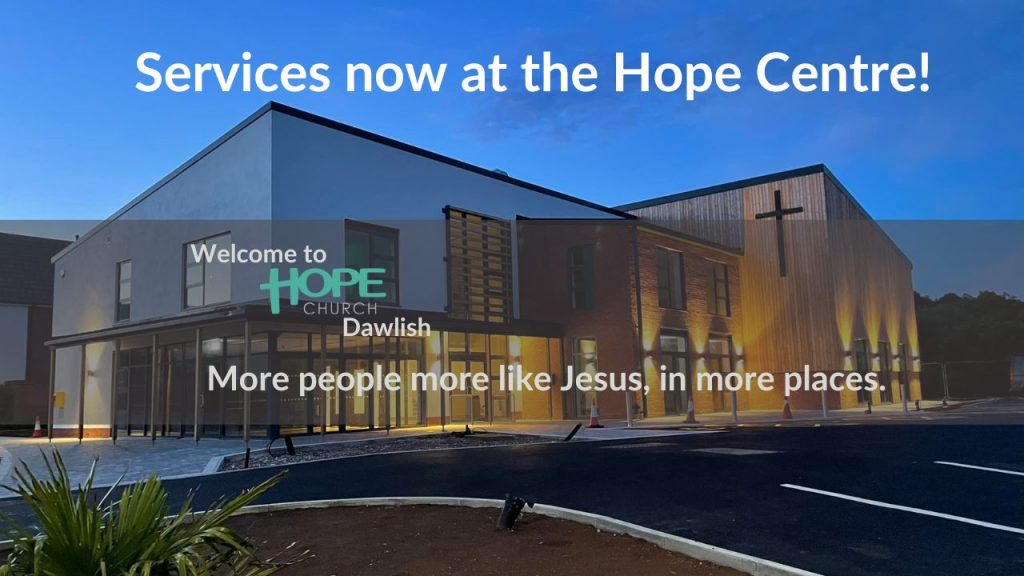 Our Church Services…
We have now started worshipping in our new building! There are still lots of things that need finishing off. We will be having a phased opening over the next few months. If you would like to join us on a Sunday morning, tea and coffee is served from 10am. The service starts at 10:30.
We do have a carpark, but if this is full, please show consideration to our new neighbours by not parking on the estate. Sainsbury's have very kindly let us park in their car park. They have just asked that we avoid using it on both August bank holidays.
---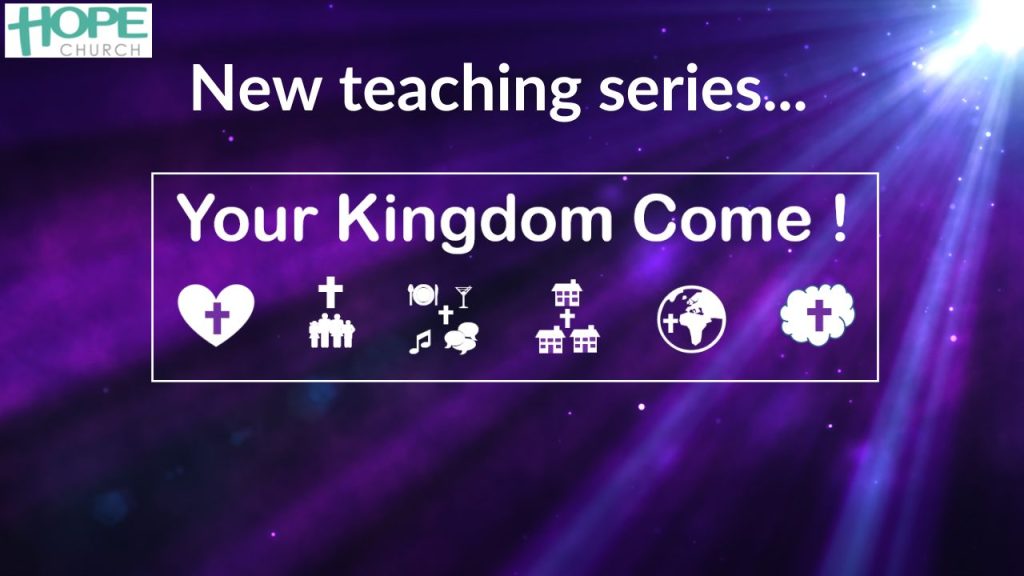 Current Teaching Series
This Sunday we are starting a new 6 week teaching series- 'Your Kingdom Come!'. Please join us on Sunday mornings as we look at what it means to desire for God's kingdom to come first in our lives, then in the lives of our families, friends, the town and our nation.
Here's an outline of our series…
Week 1 (June 12th)- Your Kingdom Come!- 'King of my Heart
'Week 2( June 19th) – Your Kingdom Come!- 'King in my Family'
Week 3 (June 26th) – Your Kingdom Come!- 'King amongst my Friends'
Week 4 (July 3rd) – Your Kingdom Come!- King within my Community'
Week 5 (July 10th) – Your Kingdom Come!- 'King over my Country'
Week 6 (July 17th) – Your Kingdom Come!- 'King Forever'
---
Latest News…
The new look newsletter is coming very soon. If you want to hear our lastest news, make sure you have signed up. A pop up (like the one in the image) should appear after a few seconds if you're not on our mailing list.
---