Gatherings – what to expect
Join us at the Hope Centre on Sunday mornings where we gather at 9:45 for prayer, and at around 10.00 am for refreshments and time to connect. The gathering starts at 10.30am and finishes before 12pm. We celebrate Communion once a month.
Each gathering includes contemporary worship led by our band, times of prayer, Bible readings and a short message (typically lasting 25 minutes) by one of our leaders or a guest speaker. The Talks are recorded and posted online to allow you to catch up if you can't make it in person.
During regular gatherings we run Hope Children (see below) but once a month we meet all together where the content is suitable for everyone.
If you have any other questions, please get in touch, including if you're planning to visit and would like someone to look out for you.
Hope Children
Children are welcome in our services but why not come and see what HOPE Children have to offer! In our bright and airy space, families with primary aged children will find a range of activities on offer to give your youngsters a fun and friendly time at church. With a combination of inclusive games and different creative activities to incorporate the bible, we strive to teach the children about Jesus and his love for us.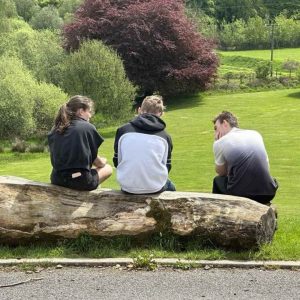 Hope Youth
The Sunday morning youth group is for young people from year seven to year nine. The group is a welcoming and inclusive space where Christian values and morals are taught. We aim to develop the full potential of young people through Jesus' teachings in a caring and loving community.
Hope Connection Team
Our Connection (or Welcome) Team is a group of church members who are here to ensure that all newcomers, as well as regular attendees, are made to feel as welcome as possible. Whether you are new to our church or even new to the Christian faith, we really hope that you will feel entirely at home. We are keen to show you around the Hope Centre, introduce you to other church members and to tell you about the various groups and activities that will be taking place here. And of course, we will do our very best to answer any questions that you may have.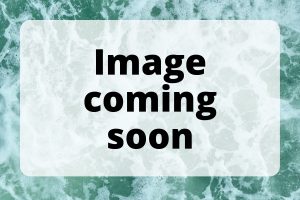 Accessibility and inclusion
At Hope Church we want everyone to feel welcome, modelling what Jesus did and taught.
We have designed the Hope Centre to be as accessible and inclusive as possible with level access across the ground floor and a lift to the first floor. The main entrance doors are automatic and all doors are wide enough for wheelchair access. We have disabled washroom facilities and the ability to adjust lights in most rooms. We currently have temporary audio visual equipment in the Auditorium, which includes a hearing loop. As funds allow this this will be upgraded, including blinds and additional monitors for those with visual impairment. We try to make the content during our gatherings suitable for a wide range of attendees.
If you have any ideas for adjustments that will enable people to more fully participate please let us know by speaking with the Connection Team, Centre or Office Management.
Safeguarding and privacy
The Leadership at Hope Church recognises the importance of protecting those entrusted into our care, during ministry activities or social events specifically involving children, young people and vulnerable adults. All of our staff and volunteers have a current DBS certificate. For details on our Safeguarding policy please click here.
.
---
Current Series:
The Legacy Series: Over the Autumn Term 2023 we will be thinking about what our lives are leaving for future generations. Are we leaving the footprints of Jesus? Are we leaving the aroma of Christ? Join us on Sunday mornings, from 9:30 for prayer, 10 for coffee and 10:30 for the service.
Previous Talks…
You can view and catch up on previous talks here.
You can see previous teaching series here.